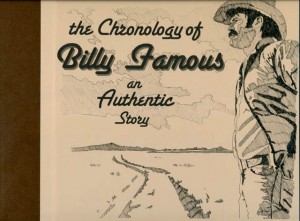 Chronology Epilogue
Artists don't necessarily die of gunshots to the face, as former heroic painter Pablo Picasso did in 1972. It was not ordained, but it was not surprising either.
In the last several years such artists as Lucian Freud, Alice Neel, Roy Lichtenstein and Tom Wesselman have died or been killed in circumstances as sordid as Picasso's.
If you take this little list seriously, if you ever marveled at these artists talents – then you must ask some hard questions of Art and its place in our culture. Yet in almost all of these cases, and lots of previous besides, it was art that provided a safe haven, a happy way station for these doomed artists, not quite preventing but at least forestalling the inevitable. Whether Art produces physical ruin is another conversation.
It might be fair to defend artists from any possible reputation as a social or even a real abattoir, preparing its practitioners for nothing more than dysfunction or death.
Art does require, in practice, a high tolerance for chaos, a low threshold of personal safety and the everyday acceptance of danger. Otherwise risky behavior is rewarded here, even cultivated. In other words, Art, however welcoming it might be, should not be made to appeal to the average kid.